Give the light of "Hope" to those who are in the darkness
About Hibino Sound Therapy Lab
We take this as our mission to give the light of "Hope" to those who is in the darkness.
Our goal is to cuddle and walk together right next to those who need the light especially in today's society, in Japan.
In particular, those who live under stress, or fighting diseases….or who give cares for those people, or with various difficulties, depression, insomnia.
Having someone who is with those all the time may be the best idea, but we, humans have limitation.
When you feel lonely, something that keeps raining the light of hope, gives care givers relaxing time together as well
That's "RINSHU" our product to make and sell.
We also have another mission to deliver the light to the traditional work・craftsperson's work of country side, that are pretty hard to find hope in.
There are many first-class Paulownia chest craftsperson in Kamo Niigata. They make outstanding airtightness by hand that when you close a drawer, another drawer pops up. But recently use of drawers has become less and less, so that beautiful, ready-to-be-used-conditioned 30-40 year-old paulownias are just left in the mountains with no chance to get industrialized. If this goes on, not only those trees are wasted, but forests, towns, and most of all this wonderful heritage of craftwork over hundreds years will be ceased also.
RINSHU cleaves to the procedure of "Cut the trees by ourselves, carry them from the mountains, make each body by hands with all their hearts" no matter how much cares and the cost take .Just because of making a real deal, breath life into it, deliver the light to the user.
Our head office is located in Niigata. The four seasons are distinct, and there is beautiful nature in Niigata. Larks sing around in spring, field mustards color the ground. Rice fields are watered during Golden Week, powerful growing greens let us enjoy in summer. Rice fields turn to gold color in autumn, you can enjoy watching swans and anser fabalis soar over the reaped fields in winter. Self-sufficiency in food marks over 60%, used to have the biggest population as the place for rice back in Edo era. For you can get food coming directly from the fields easily, blessed with food from the sea also, everything is so delicious. Blessed environment of nature and food, strong links with Tokyo( only 2 hours by Shinkansen(the bullet train!)), there are hospitality to welcome customer, and the culture of helping and supporting one another. Rinshu is also made and supported by many people with this "culture of supporting"
We opened a showroom to let you experience Rinshu privately under special circumstance which is 3 minuted walk from Tokyo station, right in front of Imperial Palace, surrounded by lots of greens. (Reservation necessary)Concierge will guide you with a heartfelt hospitality. We're looking forward to seeing you there.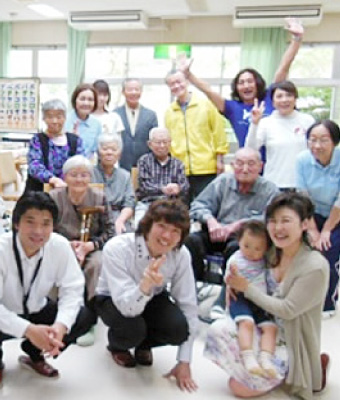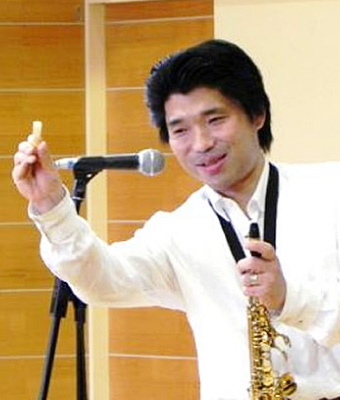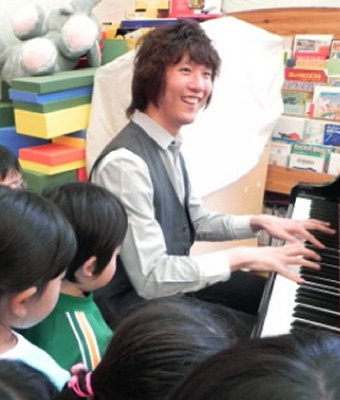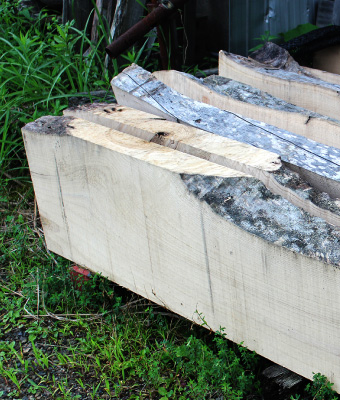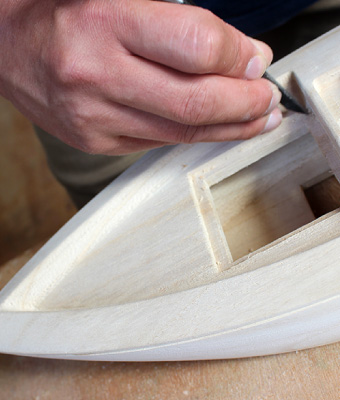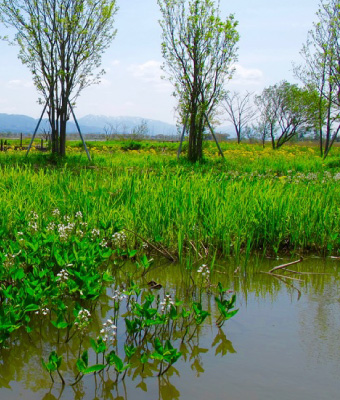 Introduce Developers
Norihiko Hibino

Had become world famous through the video games music, however his life was changed drastically when his acquaintance passed away in young age. Got to know the value of music cuddling only one person. A music producer, composer, saxophone player, who consistently chasing "Real" for create, performance, engineering, even for delivering.
Aiko Hibino

Working active as a sales position for an artist agency, but overwork caused her insomnia and depression. Then she started singing at church as part of treatment which let her notice that "music is not something for self-expression, but something to give God prayers".That practice helped her get well. She's been visiting places of people suffering same problems, hospitals・nursing facilities to deliver the music of prayer since then. A member of Tokyo NIKIKAI OPERA Foundation.
Norio Nagai

A Paulownia chest craftsperson in Kamo city, Niigata Pref. He's been working with us since the very beginning of this Rinshu project, making prototype, being in charge of all of the wood working part from tree procurement to processing and producing.
Yutaka Sato

He had worked as a division manager of audio product for a famous home appliance company, also had hold a leader position in a sound quality committee of all companies. Working for general sense of prototype design, driver development which is the essential part of this product, electronic circuit deign.
Kazuo Minami

President of Sam Engineering Co.,Ltd. He's been skilled at manufacturing, and has designed・developed special machines and products that never existed before. With well-experienced knowledge of machines, electronics, oil hydraulics, wonderful ideas, he has made so many new products, been asked to make difficult products that no other company could do.
Company Profile
Company name
Hibino Sound Therapy Lab Inc.
Location
Head Office/Showroom
〒950-3112 2044-1 Tayuhama Kita ward Niigata city Niigata Pref

TEL / FAX
025-321-2044
Office Hours
9:30-17:30 (Mon.〜Fri.)
Representative
Norihiko Hibino
Capital Stock
¥10 million JY
Establishment
February 2005